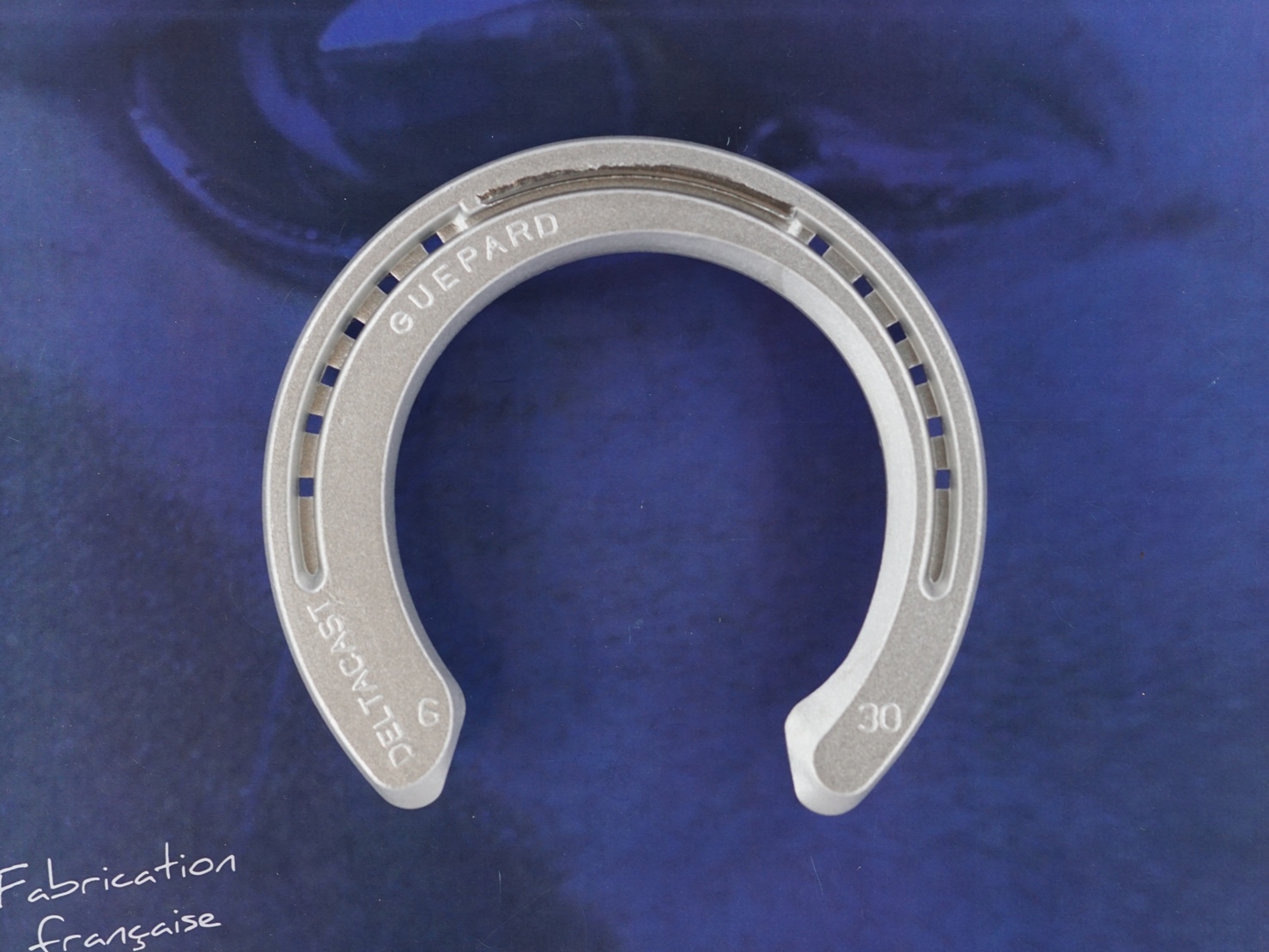 GUEPARD asymmetric 3clips
PAIR PRICE
SELECT THE SIZE
The asymmetrical Guepard horseshoe is intended to correct asymmetrical lateral dissymmetry defects designed for gallopers. The thin branch ease the penetration of the foot into the ground whereas on the contrary the wide branch limits the penetration. Three clips allow the free choice to move forward or backward. A wide sole relief avoids the pinching of the sole on the inside of the shoe, especially on the wide branch.
Availaible sizes 28, 30, 32 ( 4, 6, 7 us sizes )
DELTACAST aluminum horseshoes are made of aerospace grade aluminum alloy. Our aluminum horseshoes are ideal for meeting your farriery requirements.

GUEPARD horseshoes are designed for maximum endurance.
You need to be connected to post a comment